Tooth Extractions – Rockville, MD
First Step Toward a Healthy and Restored Smile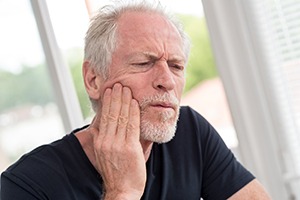 While helping you keep your natural teeth for as long as possible is always our top priority, sometimes tooth extractions are the best course of action. This is especially true if you have a severely decayed or damaged tooth.
For over thirty years, patients in Rockville have turned to Dr. Robert Sanker for safe and comfortable tooth removal. An experienced prosthodontist and emergency dentist, Dr. Sanker can also help rebuild your smile with a quality crown, bridge, denture or dental implant.
If you have specific questions about tooth extractions, do not hesitate to contact our friendly and knowledgeable team!
When Do Teeth Need to Be Removed?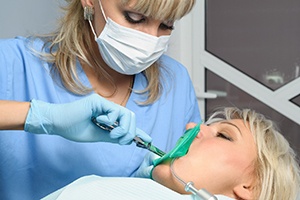 In general, only dental emergencies or other serious situations call for tooth extractions. Removing teeth may be necessary to maintain or improve your overall health and function if:
You have severely decayed or damaged teeth that are beyond repair
You are seeking orthodontic treatment for overcrowding
Your teeth are impacted, unable to erupt
Your child's baby teeth do not fall out on their own
Your wisdom teeth are causing crowding or are impacted
You are seeking a partial or full denture
How Are Teeth Removed?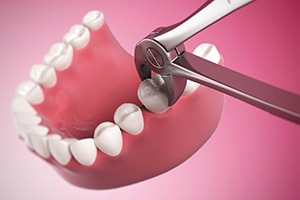 During an initial consultation at our office, Dr. Sanker will carefully inspect your mouth to decide if your tooth can be removed by pulling or surgical extraction. Both of these tooth removal procedures are very common but involve slightly different steps.
If your tooth has fully erupted from your gums, Dr. Sanker will likely utilize the pulling method to remove it. First, he will use a special metal clasping tool to firmly grab ahold of your tooth. Then he will gently shift it back and forth until the tooth breaks free from your gums.
If pulling is not a viable option, your tooth will likely be removed via surgical extraction. In this case, Dr. Sanker will make small cuts in the gums to reveal more of the tooth. He may then drill into or break the bone into smaller sections and remove them one by one.
Regardless of how your tooth is removed, you do not have to worry about feeling any pain. Our team will carefully plan out every detail of the extraction to ensure your maximum comfort.
Tooth Extraction Aftercare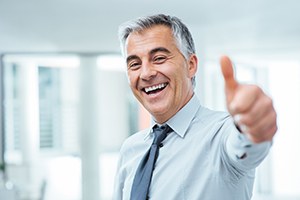 Following tooth removal, we will provide you with specific aftercare instructions to help keep you comfortable and avoid any complications. While it is normal to experience some slight swelling immediately after a dental extraction, any inflammation or discomfort should quickly subside in just a few days.
To give you an idea of the recovery process, here are a few tips we typically share with our patients after they have a tooth removed:
Plan to rest at home for the first 48 hours
Do not rinse, spit or use a straw for 24 hours after the procedure. Doing so could dislodge the blood clot that protects the extraction site
After 24 hours, you may gently rinse with warm salt water to help clean the area
Stick to eating very soft foods for the first few days
Do not smoke
Take over-the-counter or prescription pain medication as directed by Dr. Sanker