Tooth Extractions – Rockville, MD
First Step Toward a Healthy and Restored Smile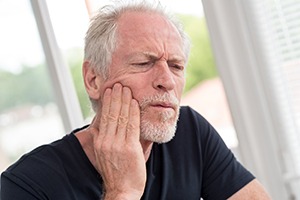 While helping you keep your natural teeth for as long as possible is always our top priority, sometimes tooth extractions are the best course of action. This is especially true if you have a severely decayed or damaged tooth.
For over thirty years, patients in Rockville have turned to Dr. Robert Sanker for safe and comfortable tooth removal. An experienced prosthodontist and emergency dentist, Dr. Sanker can also help rebuild your smile with a quality crown, bridge, denture or dental implant.
If you have specific questions about tooth extractions, do not hesitate to contact our friendly and knowledgeable team!
When Do Teeth Need to Be Removed?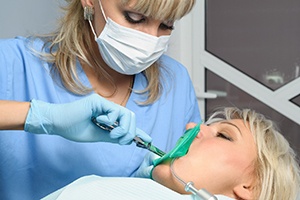 In general, only dental emergencies or other serious situations call for tooth extractions. Removing teeth may be necessary to maintain or improve your overall health and function if:
You have severely decayed or damaged teeth that are beyond repair
You are seeking orthodontic treatment for overcrowding
Your teeth are impacted, unable to erupt
Your child's baby teeth do not fall out on their own
Your wisdom teeth are causing crowding or are impacted
You are seeking a partial or full denture
How Are Teeth Removed?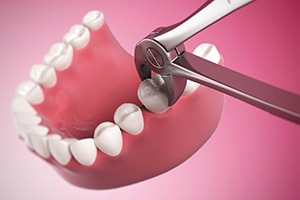 During an initial consultation at our office, Dr. Sanker will carefully inspect your mouth to decide if your tooth can be removed by pulling or surgical extraction. Both of these tooth removal procedures are very common but involve slightly different steps.
If your tooth has fully erupted from your gums, Dr. Sanker will likely utilize the pulling method to remove it. First, he will use a special metal clasping tool to firmly grab ahold of your tooth. Then he will gently shift it back and forth until the tooth breaks free from your gums.
If pulling is not a viable option, your tooth will likely be removed via surgical extraction. In this case, Dr. Sanker will make small cuts in the gums to reveal more of the tooth. He may then drill into or break the bone into smaller sections and remove them one by one.
Regardless of how your tooth is removed, you do not have to worry about feeling any pain. Our team will carefully plan out every detail of the extraction to ensure your maximum comfort.
Tooth Extraction Aftercare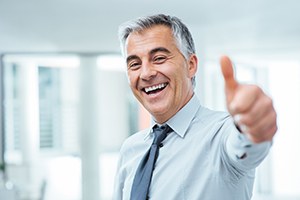 Following tooth removal, we will provide you with specific aftercare instructions to help keep you comfortable and avoid any complications. While it is normal to experience some slight swelling immediately after a dental extraction, any inflammation or discomfort should quickly subside in just a few days.
To give you an idea of the recovery process, here are a few tips we typically share with our patients after they have a tooth removed:
Plan to rest at home for the first 48 hours
Do not rinse, spit or use a straw for 24 hours after the procedure. Doing so could dislodge the blood clot that protects the extraction site
After 24 hours, you may gently rinse with warm salt water to help clean the area
Stick to eating very soft foods for the first few days
Do not smoke
Take over-the-counter or prescription pain medication as directed by Dr. Sanker
Tooth Extractions FAQs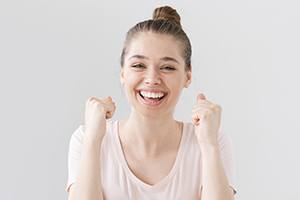 Have you recently been told that you might need tooth extractions in Rockville? If so, then there's likely a good reason that this treatment is vital for preserving your dental health. For this reason, you may want to know more about the procedure before getting it. To help you understand what to expect, our team has collected and answered some of the most frequent questions we get about tooth extractions. Read along or contact our office today if you don't see the information you're looking for below!
How Should I Prepare for My Tooth Extraction?
Before you begin your procedure, be sure to inform Dr. Sanker if you have any questions or concerns. He'll be able to tell you what you may need to bring or if you'll need to fast for a certain amount of time prior to your appointment. If our team has any specific guidelines, such as picking up prescription medication or strictly drinking water in the morning, then make sure to follow the instructions. Doing so can ensure that your treatment goes as smoothly as possible while keeping yourself safe from any complications. You should also plan for a family member or friend to drive you to and from your visit.
Does Getting a Tooth Extracted Hurt?
While the procedure may sound daunting, you won't have to worry about it being a painful experience. Our team will make sure to numb your mouth before starting your treatment, regardless of if it's one or several teeth being extracted. You shouldn't expect to feel any discomfort during the procedure itself. However, you might experience mild soreness once the appointment and the effects of the local anesthetic are over. By following your aftercare directions, you'll be able to limit discomfort, avoid infection, and maintain a healthy smile. If you notice any pain that's worsening over time, be sure to reach out to us right away!
Can I Leave the Space Empty After a Tooth Extraction?
Even if you might need to get a tooth pulled from the back of your mouth, you may want to consider replacing it. Although the gap won't be noticeable, your jawbone and remaining pearly whites can still be negatively affected by the loss. Not only will a missing tooth make it challenging to chew or speak properly, but it can also cause further tooth loss and facial changes due to a lack of stimulation in the bone tissue. That's why you might want to replace it after you've finished healing, and you can consult our team so that we can discuss the best option to meet your dental needs.
Can I Smoke After Getting a Tooth Extracted?
Tobacco is widely known to increase the risk of oral cancer as well as delay the body's ability to heal. To avoid interfering with your recovery, it's best to avoid or quit smoking or chewing these products altogether. If this isn't possible, then you should at least refrain from using tobacco for five days after your procedure to allow yourself enough time to heal properly. Feel free to speak with us if you're struggling to quit this habit, and we'll do our best to help you prepare in advance so that you can achieve strong and healthy results.