Congenital Missing Teeth Treatment in Rockville
Rockville Prosthodontist Replaces Congenital Missing Teeth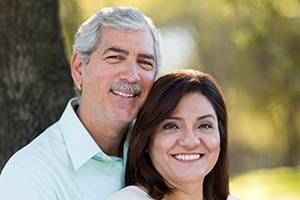 Patients with congenital missing teeth can find replacement solutions at our Rockville dental practice. Dr. Robert Sanker is a skilled prosthodontist, specializing in the restoration and replacement of teeth.
Prosthodontics, also called prosthetic dentistry, is one of nine recognized specialties by the American Dental Association. A prosthodontist must undergo 3 years of additional training beyond dental school to obtain the education, training, and certification in order to perform full-mouth rehabilitations, offer TMD treatments, replace teeth with prosthetics or implants, and cosmetically restore teeth damaged by trauma or disease. You can rely on Dr. Sanker, your experienced Rockville prosthodontist, to make your smile whole again.
Congenital Missing Teeth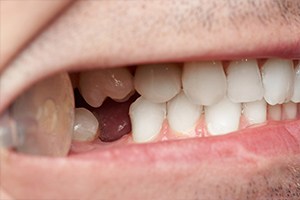 Most adults have thirty-two permanent teeth. However, about 20% of adults have hypodontia—the scientific term for congenitally missing teeth. Hypodontia occurs when a tooth fails to develop its normal tooth bud. The condition is often genetically linked and can be observed in several family members. There are several medical conditions that also can be linked with hypodontia.
Having congenital missing teeth is actually more common than other dental anomalies, such having fused teeth or supernumerary (extra) teeth. Most congenital missing teeth are permanent teeth and can be diagnosed as early as 3 years old. Dr. Sanker is a big proponent of coordinating with orthodontists, general dentists, and pediatric dentists at an early age to ensure that a cosmetic tooth replacement is planned effectively.
If you have hypodontia, you don't have to settle for a less-than-whole smile. Dr. Sanker can assess your dentition and create a beautiful, functional replacement for your congenital missing teeth.
Most Common Congenital Missing Teeth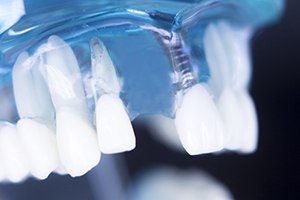 The upper lateral incisors are one of the most common congenitally missing teeth. Dr. Sanker has treated many cases involving the coordination of orthodontic therapy followed by the placement of dental implants in the areas of the mouth. Early planning is very important so please schedule with the Rockville prosthodontic office of Dr. Sanker prior to starting your orthodontic treatment.
As a prosthodontist, Dr. Sanker is well trained in tooth replacements. He may recommend a crown, bridge or dental implant to replace your congenital missing teeth. Since dental implants use biocompatible fixtures embedded into the jaw, they mimic tooth roots and are often optimal long-term solutions for tooth replacements. In many cases, dental implants can be placed as early as age 16. A crown and bridge is another great option, offering both beauty and function. When you come in to our Rockville dental practice, Dr. Sanker can recommend the best solution for replacing your congenital missing teeth.