Complex Care for Rockville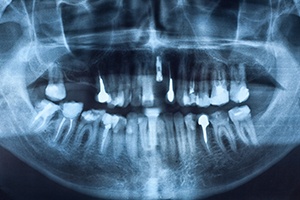 When the need for complex care arises, you may need a team of various specialists to complete the entire process. If you are suffering from problems that require tooth replacement or restoration, Rockville prosthodontist Dr. Robert J. Sanker will play an essential role in rehabilitating your smile for maximum health and esthetic benefit. Because of the years of extra training required to become a prosthodontist, you can trust Dr. Sanker to perform the complex care you need for excellent full-mouth reconstruction results.
What types of complex care cases can Dr. Sanker help treat? You may need extensive oral rehabilitation for a number of reasons, including:
Extensive dental disease
Complex dental health problems
Dental trauma
Systemic disease such as cancer
Surgical effects
Complex cosmetic issues
Special needs of geriatric patients
As a Rockville prosthodontist, Dr. Sanker has years of education in providing complex care through the restoration and replacement of damaged or missing teeth. The benefits of complex care from Dr. Sanker are many; he can improve function with dental implants, bring back beauty with porcelain veneers, and restore strength with ceramic crowns. When your case requires more than one of these procedures to bring your smile back to complete vitality, form, and function, the care of highly trained prosthodontist Dr. Robert J. Sanker can give you a great sense of ease and security.
Types of Complex Care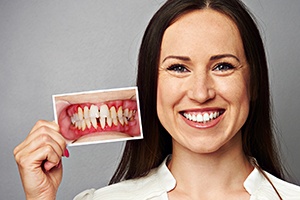 Your general dental care provider or family doctor may refer you to Dr. Sanker in Rockville if you need specialized complex care for dental rehabilitation. Dr. Sanker will help with the planning and execution of your case, performing such complex care procedures as:The restoration of extremely worn dentition
Tooth replacement for patients with severely resorbed ridges or complex TMJ problems
Prosthetic replacement of maxillofacial structures such as the ears and nose
Burn scar rehabilitation
Cleft palate care
Patient management during extensive sleep apnea treatment or radiation therapy
Dr. Sanker will work closely with other healthcare specialists to deliver the results you need and deserve. As you go through the process, you will be provided with lots of information, ensuring that you understand every step of your treatment and feel at ease. The more you understand about your complex care, the more comfortable you will feel as Dr. Sanker and his colleagues rehabilitate your smile.