Preventive Dentist for Rockville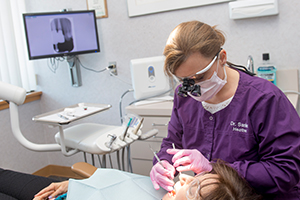 Your smile needs consistent support to remain healthy over the years, both in the form of personal oral hygiene (brushing and flossing) and professional checkups with a trusted dentist like Dr. Sanker. Here in Rockville, our team strives to not only rebuild strong and attractive teeth, but also help patients all over the greater Washington Metropolitan Area , including the cities of Rockville, Bethesda, North Bethesda, Potomac maintain them well into the future. We will diagnose damage or decay at the earliest stages possible and prevent potential harm through our dedicated efforts.
Checkups & Cleanings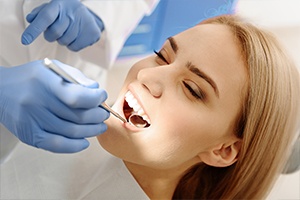 It is strongly recommended that patients attend at least two exams and cleanings every six months, or twice each calendar year. If there are extenuating circumstances, such as the presence of advanced periodontal disease or an excessive sensitivity due to tooth decay, Dr. Sanker may recommend more frequent appointments. During these visits, our goal is to fully understand any unique challenges your smile is facing and how we can assist you in regaining or maintaining optimal oral health. During your cleaning, our team will also clear away accumulations of plaque, tartar, and minor staining.
Learn More About Dental Checkups and Cleanings
Periodontal Therapy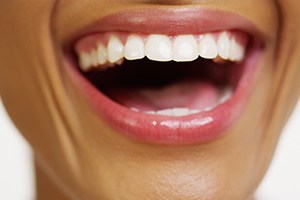 If you experience oral bleeding after brushing or flossing or notice excessively red and swollen gum tissue, periodontal (gum) disease could be the cause. This chronic infection can quickly grow to threaten not only your healthy teeth and jawbone, but your general health as well. Dr. Sanker offers both focused preventive care and proven therapy techniques for combating periodontal disease.
Learn More About Periodontal Therapy
Gum Disease & Therapy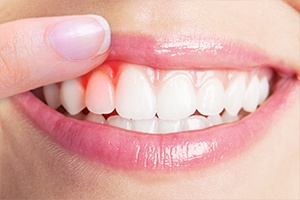 Here in Rockville and surrounding cities, our team is always happy to educate patients about the dangers of gum (periodontal) disease and why they should stay vigilant when practicing oral hygiene at home. This health condition has multiple stages of severity, and we offer in-depth cleanings and other advanced therapy techniques for halting its progress as early as possible.
Learn More About Gum Disease & Therapy
Nightguards for Bruxism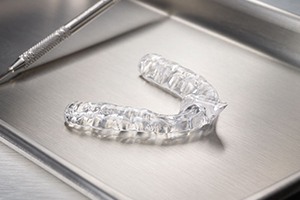 Bruxism (more commonly known as habitual teeth grinding) can occur for years without patients noticing. This is because the condition is most likely to take place during sleep, causing worn-down tooth enamel, chronic jaw pain, and damaged restorative work without any clear cause. Dr. Sanker is very familiar with the symptoms of bruxism and he may recommend a custom-made nightguard if he discovers them during a regular appointment. This appliance will provide a sturdy barrier between the rows of teeth and minimize any damaging contact.
Oral Cancer Screenings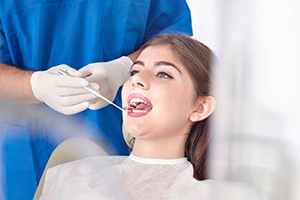 Thousands of new cases of oral cancer are discovered every year, and nearly half of these patients won't survive more than five years past their initial diagnosis. This is because oral cancer is likely to be misdiagnosed or completely missed until it has reached advanced stages. Your dentist is your first line of defense, and Dr. Sanker takes this responsibility very seriously. During examinations, he will review your oral tissue, mouth, head, and neck for any indications that may represent cancerous or precancerous cells. A biopsy can be arranged if needed to properly diagnose your condition.
Fluoride Treatments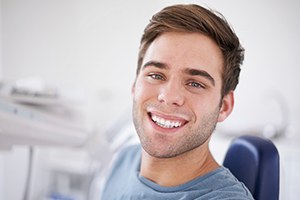 Fluoride is an invaluable mineral that has been shown through decades of research to positively influence oral health. While it can be found in many foods, oral hygiene products, and community water supplies, some patients may need added exposure to reap the full value of these benefits. During your regular appointments, our team can provide professional fluoride treatments as a quick and effective way to improve your smile's overall wellbeing.
Emergency Dentistry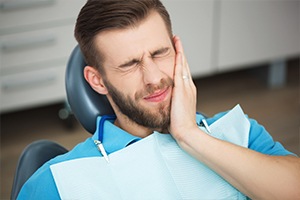 Whether you're experiencing severe oral pain or have dislodged a natural tooth altogether, don't hesitate to contact our Rockville, MD location at once. Dr. Sanker makes time in his schedule for dental emergencies as soon as possible, providing fast, effective relief and a wide variety of quality reconstructive solutions. As a prosthodontist, there's no one better to trust with your smile's beautiful and life-like recreation.