Dental Crowns – Rockville, MD
Restoring Function and Beauty to Your Smile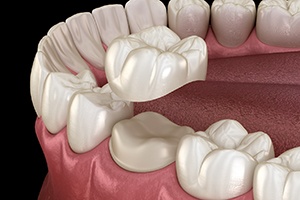 Despite our best efforts to keep our teeth healthy and strong, common problems like decay, injury, and periodontal disease can rob our smiles of their beauty and functionality. In some cases, a tooth may be so badly damaged that a traditional filling simply isn't enough to repair it. When a tooth is cracked, decayed, or otherwise compromised, a dental crown may be used to preserve and protect it from further damage. Dental crowns can restore form and function to damaged smiles, allowing our patients to eat, speak, and smile with confidence once again. Give us a call today to see if a dental crown in Rockville is right for you.
What Is a Dental Crown?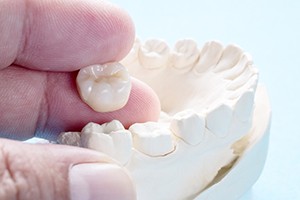 A dental crown is a customized restoration that is designed to look and feel like a natural tooth. Crafted from porcelain, metal, or a combination of the two, a crown serves as a cap that covers the entire visible surface of your existing tooth, providing it with structural stability and improved aesthetics. Dental crowns are most commonly used in the following circumstances:
Replacement of a large filling from extensive decay
Protecting and preserving a tooth that has been treated with root canal therapy
To improve the appearance of a tooth that is misshapen, damaged, stained, or otherwise cosmetically flawed
To complete a dental implant restoration
To restore a tooth that has been badly fractured or broken
To bolster the strength of a tooth that is at risk for chipping or cracking
To attach a dental bridge
In order to promote a comfortable, seamless restoration, Dr. Sanker will meticulously match the color, shape, and size of your dental crown to match the rest of your smile. We will happily take the time to sit down with you to discuss your restorative options, including the materials used to fabricate your crowns, to ensure your ultimate comfort and satisfaction. Your oral health and your happiness are among our top priorities at Robert J. Sanker, DDS.
The Process of Getting a Dental Crown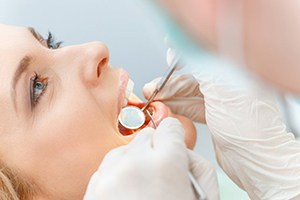 In nearly all cases, it will take two appointments over the span of several weeks to get a dental crown. In order to place a crown, your natural tooth must be slightly modified in preparation. This will ensure that there is enough room for the dental crown to fit completely over the top of your tooth. Once a thin layer of enamel has been removed, we'll take impressions of the area. This information will be sent to a local dental lab, where it will be used to fabricate your final restoration.
Creating a dental crown often takes several weeks. Before you leave your first appointment, we will place a temporary crown over the altered tooth to keep it comfortable and safe. When we receive your final restoration, you will return to our office to have the temporary crown removed. Then, your customized permanent dental crown will be bonded into place. We'll check that you're pleased with the results and that your bite feels comfortable, and then you'll be ready to go out and show off your new smile.
Benefits of Getting a Dental Crown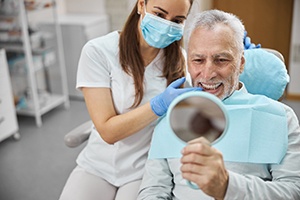 Prevents future damage or infection, as well as the expenses required to address them
Restores the functionality of a tooth so you can use it without pain
Improves the appearance of your tooth in a lifelike manner
Preserves a tooth and protects it from extraction
High-quality materials ensure a durable and long-lasting restoration you can count on
REPAIR AND RESTORE YOUR SMILE WITH DR. SANKER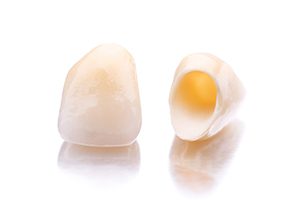 If your smile has been damaged due to severe decay, disease, injury, or other factors, we invite you to contact our office to explore your restorative dentistry options with Dr. Sanker. We genuinely look forward to helping you achieve excellent oral health and a smile that looks as good as it feels. Conveniently located in Rockville, MD, our state-of-the-art dental practice warmly welcomes patients from throughout the nearby areas of Potomac, Bethesda, Wheaton-Glenmont, and beyond.