Restorative Dentistry Rebuilds Rockville Smiles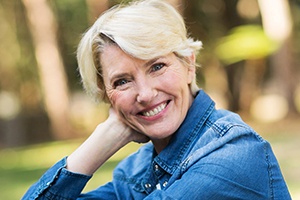 From cavities to traumatic tooth loss, restorative concerns can take a toll on your oral health and overall quality of life over time. Here in Rockville, there's no one better to help you recreate the functional and aesthetically pleasing smile you deserve than a highly-trained prosthodontist like Dr. Sanker. Our practice offers a variety of transformative restorative options that will leave you with exceptional results that can be relied on. Please contact us today for any restorative needs you may have. Dr. Sanker proudly sees patients in the greater Washington Metropolitan Area , including the cities of Rockville, Bethesda, North Bethesda, Potomac and beyond.
Dental Implants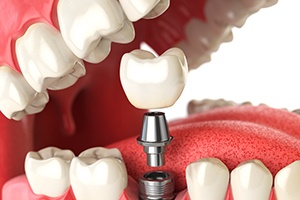 Dental implants are strongly recommended as the reconstructive solution of choice for missing teeth because of their various benefits, including excellent bite function, seamless aesthetics, and exceptional longevity. Dr. Sanker offers traditional implants for patients who are hoping to replace one or more missing teeth with a replacement that's truly built to last.
Learn More About Dental Implants
Crowns & Bridges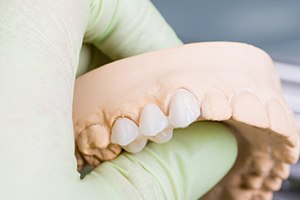 If your natural teeth are incomplete or entirely lost, a custom-made restoration can bring back the life-like appearance and durable shape that patients need. Our team will create a custom-made restoration that fits in perfectly with the rest of your smile. Dental crowns are an excellent choice for rebuilding weakened or injured dental structure, while bridges can replenish the gaps left by missing teeth.
Learn More About Dental Crowns
Full Mouth Reconstruction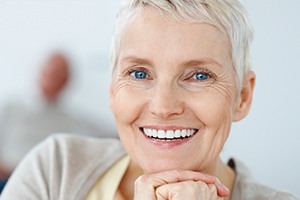 If your current oral healthcare needs are too extensive to correct with a single service, Dr. Sanker will help you develop the ideal full mouth reconstruction plan. As a highly-trained prosthodontist, his skills in rebuilding teeth are truly unmatched here in Rockville and surrounding areas, and your smile will regain its fullest potential with his knowledgeable support.
Learn More About Full Mouth Restorations
Complex Dental Care Management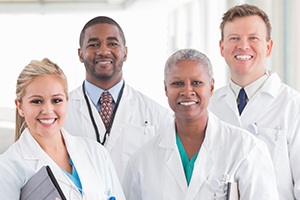 When dental patients are in need of complex care, one or more specialists may be needed to ensure they receive the most precise and successful approach possible. Dr. Sanker regularly partners with various general dentists and specialists in order to assist people in need of prosthodontic care, rebuilding worn dentition, replacing missing teeth, and more.
Learn More About Complex Dental Care Management
Congenital Missing Teeth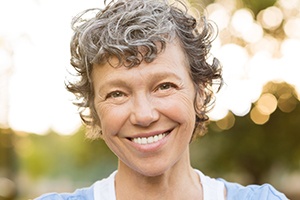 Most adults have thirty-two natural permanent teeth, but around 20% of the population experience hypodontia, which is when one or more teeth fail to develop. Dr. Sanker can help patients recreate these missing components so that their smile will look and feel wholly natural.
Learn More About Congenital Missing Teeth
Tooth-Colored Fillings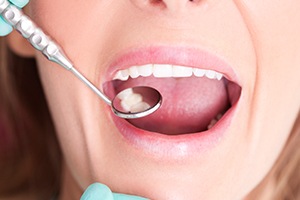 Despite our best efforts to avoid tooth decay, over 90% of adults here in the United States will experience at least one cavity over the course of their lives. Thankfully, our practice uses filling materials that are conservative and virtually seamless to correct the damage done. The composite resin will be precisely matched to your smile's existing shade, sculpted into place by Dr. Sanker, and then hardened with our curing light. The results should last for 10-15 years or even longer with proper oral hygiene and six-month checkups.
Dentures & Partials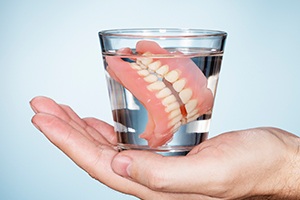 If you have lost a significant number of natural teeth, a partial or full denture can bring back your complete smile in a convenient and reliable manner. Dr. Sanker offers implant-supported prosthetics that attach to placed dental implants in the jawbone and offer a high degree of permanency and stability. Traditional dentures are also available.
Learn More About Dentures & Partials
Tooth Extractions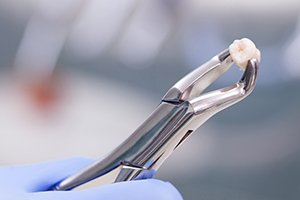 Here in Rockville, Dr. Sanker will do everything in his power to help patients maintain their natural teeth for life. In cases of traumatic facial injury or advanced decay, though, extraction may become an unfortunate necessity that can't be ignored. Patients can trust in our team to make this experience a smooth and comfortable one, and we will start working with you on the proper restorative solutions right away so that your best smile can return very soon.