Creating Smiles with Cosmetic Dentistry in Rockville, MD
Comprehensive Cosmetic Dentistry Solutions for Every Smile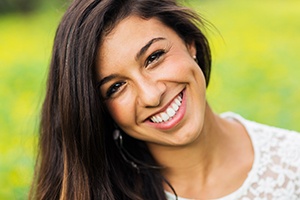 When you are searching for a cosmetic dentist in Rockville, MD, you need to know that the professional you choose has the experience, skill, and artistic talent required to meet your smile's unique and evolving needs. At Robert J. Sanker, DDS, our team believes that each and every patient deserves personalized cosmetic care in a welcoming, state-of-the-art environment. Conveniently located in Rockville, MD, our practice offers a comprehensive range of cosmetic dentistry services to help transform and rejuvenate smiles for a lifetime.
Revitalize Your Smile with Cosmetic Dentistry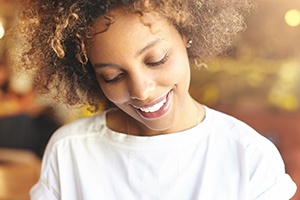 If you are dissatisfied with the appearance of your smile, you're certainly not alone. Millions of Americans cite cosmetic issues concerning their teeth as problems that directly impact their self-esteem and confidence. Fortunately, today's advanced cosmetic dentistry options make it possible to achieve a radiant, flawless smile in a way that still looks completely natural. Patients in the Rockville, MD area can improve their smiles with cosmetic dentistry solutions at Robert J. Sanker, DDS, including:
Porcelain Veneers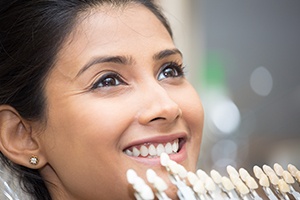 Porcelain veneers may be the ideal cosmetic service for patients who would like to fully alter the appearance, shape, size, length, or other characteristics of certain teeth. These attractive restorations are crafted from high-quality ceramic materials and designed to be extremely thin in nature. This allows Dr. Sanker to position them over the natural teeth in a very lifelike fashion.
All-Ceramic Crowns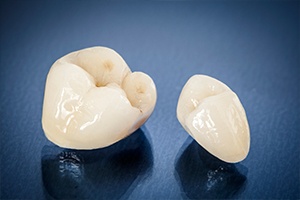 When you're in need of a new dental crown, metal-free materials are available here as the perfect marriage of lasting durability and aesthetic value. Dr. Sanker offers Emax and Zirconia as top-tier ceramic models that provide lasting function, comfortable biocompatibility, and the seamlessness that patients need to keep smiling with confidence.
Learn More About All-Ceramic Crowns
Direct Bonding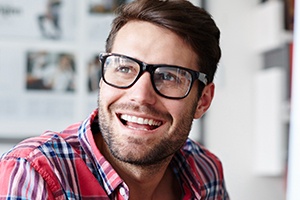 Direct bonding is an effective and convenient method for correcting relatively minor cosmetic flaws, such as chips in the enamel or thin gaps between teeth. Dr. Sanker will apply lifelike composite resin to the requested tooth (or teeth) and sculpt it into place so that it appears seamlessly natural while also correcting the issue at hand. While direct bonding is not as permanent as all-ceramic crowns or porcelain veneers, the results can still last for several years with proper maintenance.
At-Home Teeth Whitening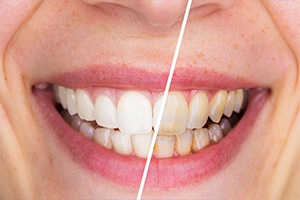 We can provide patients who want to achieve a brighter smile free of staining and discoloration with a professional-strength whitening kit. These kits will come with customized oral trays and bleaching gel that the patient wears together for a prescribed amount of time each day. This can be done whenever your schedule allows it, and in the comfort of your own home as well. After a few weeks of diligent use, patients should expect to see beautiful, dramatic improvements.
Digital Imaging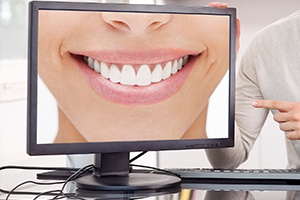 Before committing to cosmetic services, patients may hesitate. After all, the results you eventually achieve may not match the image you have in your head. With digital imaging technology, our team can give patients a virtual look into their smile's future. We will use a photo of you and adjust your current appearance to reflect the improvements that certain services will create. As a result, you will be able to select the options that best fit your personal goals with full confidence.
Understanding the Cost of Cosmetic Dentistry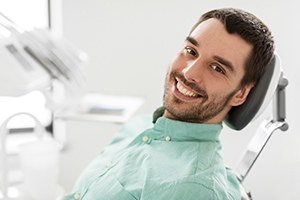 Although some patients have the same smile goals, like whitening their teeth, their dental needs often vary. For that reason, there isn't a one-size-fits-all answer when it comes to the cost. Instead, our Rockville cosmetic dentist, Dr. Sanker, will create a treatment plan just for you, ensuring that you get the beautiful results you desire while preserving your oral health. With all of that said, if you want more information about the price – from the factors that play a role to the financial solutions we offer – you can give us a call or read on.
Which Cosmetic Dental Service is Right for Me?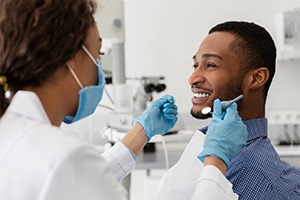 When you come in for your consultation, our team will learn more about your aesthetic goals in order to determine which treatment options are best. After all, we can whiten your teeth with take-home whitening, direct bonding, or veneers – it depends entirely on the severity of your discoloration and the final result you're looking for! Of course, each treatment also comes with its own cost, which is why we won't be able to give you an accurate estimate until we've created your treatment plan.
Cosmetic Dentistry Can Be an Investment Worth Making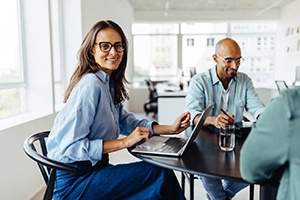 Whether you are spending a couple hundred dollars or a couple thousand dollars transforming your smile, it's an investment worth making. Remember: many cosmetic dental treatments improve more than just the appearance of your smile. Veneers are a great example. In addition to improving the color of your teeth, they can fix gaps that trap food particles and address misshapen teeth that impact your bite. Plus, having a bright, beautiful smile can motivate you to take better care of your teeth, boost your professional success, and improve your self-esteem!
How to Make Cosmetic Dentistry Affordable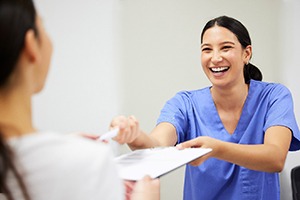 As you may know, dental insurance providers typically only cover treatments that are "medically necessary," like essential preventive and restorative care. So, it's not likely that your benefits will include teeth whitening, veneers, and the like. The good news is that there is another way to make these treatments more affordable: flexible financing with CareCredit. They offer numerous payment plans, which means it should be relatively easy to find one that fits your monthly budget. Plus, there are options with little-to-no interest attached for qualified patients!