TMJ Therapy for Rockville Residents
Rockville Dental Practice Offers TMJ Treatments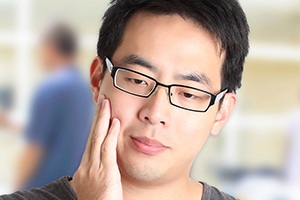 At the Rockville dental practice of Dr. Robert Sanker, patients can get relief from jaw joint dysfunction with TMJ treatments. TMJ refers to the temporomandibular joints, which control movement of the jaw. Your TMJ can be affected by a variety of disorders that cause oral and muscular difficulties. The TMJ is the "hinge" joint that connects your lower jaw to your skull's temporal bone. Muscles both attach to and surround the joints, and these help you to chew, speak, and even yawn! If you live in and around Rockville, MD, and are plagued with odd clicking sounds, limited ability to open your mouth, or an uncomfortable bite, you may need TMJ therapy.
What is TMD?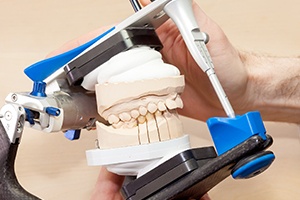 Temporomandibular disorders are called TMD, and cover a variety of issues that affect your jaw joints and muscles. There are several reasons you may have TMJ dysfunction:
Injury to the jaw, TMJ, or head and neck muscles
Grinding your teeth (bruxism)
Osteoarthritis or rheumatoid arthritis
Stress (causes you to tighten facial muscles or clench your teeth)
Poor sitting or standing posture
Irregular bite
Misalignment of lower or upper jaw
Sleeping poses
Missing teeth
Developmental delays
Congenital anomalies
Abnormal growths
Certain diseases such as Sjögren Syndrome
Most patients are usually aware if they're experiencing TMD. However, you may be so used to jaw stiffness, morning headaches, or persistent neck pain, you haven't considered the possibility of TMD treatment. Our Rockville dental practice offers TMJ therapy, which can alleviate your discomfort and correct the issues causing your TMD.
What are symptoms of TMD?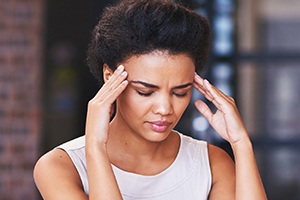 You may need TMD treatments if you have one or more of the following symptoms:
Pain in the face, jaw joints, neck, shoulders, or ears
Facial swelling
Jaw stiffness
Difficulty opening and closing the mouth
Clicking, popping, grating noises
Chewing problems
Sudden shifts in the bite
Earaches
Hearing problems
Toothaches
Teeth that are getting worn or cracked
Dizziness
Headaches (especially in the morning)
Tingling or numbing in arms and hands
How do you treat TMD?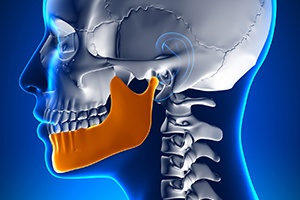 At our Rockville dental practice, Dr. Sanker will give you a thorough assessment and discuss your TMD symptoms. It's important to determine the primary cause of your TMJ disorder, so that Dr. Sanker can recommend the best TMJ therapy. TMD treatments include:
Orthodontics
Restorations
Missing teeth replacements
Occlusal equilibration
Appliance therapy
Surgery
Appliances Used for TMD Therapy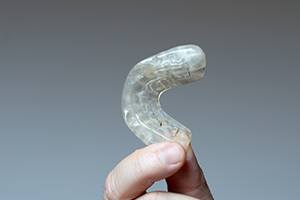 Conservatively treating TMD is also the best option, which is why Dr. Sanker usually recommends the use of a dental appliance to reduce stress on your jaw and allow the muscles to function probably. For bruxism, a condition where people grind their teeth during nightly rest, TMD therapy usually consists of a nightguard. A nightguard is an appliance worn during the night and it prevents a patient from grinding. Other appliances can help deflect interferences affecting the bite—or help reposition the joint properly.