Advanced Dental Technologies & Techniques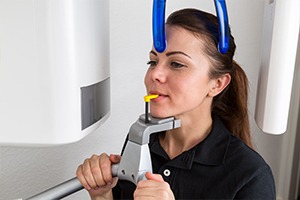 Dentistry is a swiftly evolving field, and our patients deserve the most modern and effective care available to them. That is why Dr. Robert Sanker incorporates several state-of-the-art tools into every stage of his treatment plans, from the initial diagnosis to the finished results. Patient comfort, precision, and efficiency are all elevated by this advanced approach here in Rockville, MD. If you're in greater Washington Metropolitan Area , including the cities of Rockville, Bethesda, North Bethesda, Potomac contact us today to schedule a first appointment.
TMJ Therapy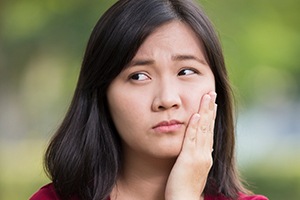 TMJ disorder (also known as TMD) is caused by dysfunction in the temporomandibular joints and the related muscles and facial structures. Patients may experience symptoms like chronic jaw pain, severe headaches, and increased difficulty with opening their mouth properly. Thankfully, Dr. Sanker can offer a thorough TMJ evaluation and personalized therapy to help patients regain a harmoniously working smile.
Intraoral Cameras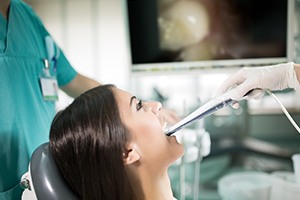 Intraoral cameras (in the form of a wand that has a camera at the tip) are inserted into the mouth so that they can capture high-resolution images of the patient's oral structures. These images will be transmitted to a monitor in the treatment operatory, allowing Dr. Sanker to use them as educational aids as he describes problematic areas or recommended services to patients. We want to help you feel like a fully informed partner regarding the treatment process.
Digital X-Rays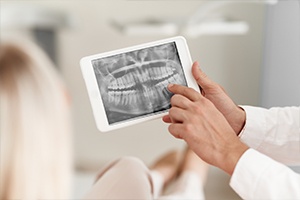 X-rays are a truly essential part of dental care, as they reveal information about your oral health that cannot be gleaned by the naked eye. Here in Rockville and surrounding cities, Dr. Sanker exclusively utilizes digital radiography for added benefit to the patient. There's no slow darkroom development with hazardous chemicals to worry about – the images are available for viewing within a few seconds. You will also be exposed to significantly less radiation during the process, which is much safer.
Digital Impression System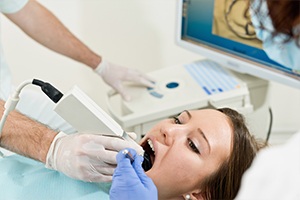 Traditionally, impressions have come from physical molds that dentists fit directly onto the patients' teeth. You've surely experienced this uncomfortable sensation at least once over the course of your life; in fact, some patients have even gagged on this material. At Dr. Sanker's office, we take digital, no-contact impressions for a much faster and more pleasant experience. This technology also creates much more accurate results than the traditional method, which means there will be less need for time-consuming retakes.
Learn More About TRIOS Impression Scanner
Soft Tissue Laser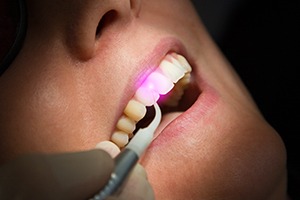 Our state-of-the-art soft tissue laser is the ideal tool for periodontal therapy! The focused wavelength will precisely treat the gum line, leaving healthy tissue in place while removing diseased portions. The laser's instant sterilization reduces post-operative symptoms like bleeding and swelling, and the entire process is so comfortable that many patients don't even require local anesthesia.
3D Cone-Beam Imaging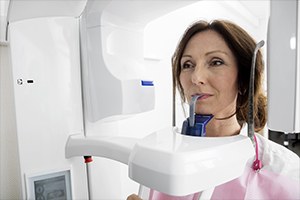 Although digital X-rays are excellent diagnostic tools, their scope can be somewhat limited in certain situations. When planning complex treatment like surgical implant placement, Dr. Sanker wants to ensure success from all angles, which is why he uses the revolutionary Cone Beam. This technology will capture panoramic, three-dimensional imaging of the patient's smile and related facial structures. The X-rays will be so detailed that we are even able to pinpoint the locations of sinuses and facial nerves.
Digital Dentures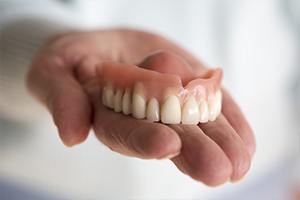 Dr. Sanker and his team are happy to make the process of creating a new, custom-made denture simpler than ever before with our new digital technology. After capturing detailed impressions and determining the ideal structure for the patient's new prosthetic, the actual denture will be fabricated with state-of-the-art software and computer design. This technique creates a more precise and functional tooth replacement solution, as well as permanent records that make it easier to recreate the patient's denture in the future if necessary.
Digital Smile Design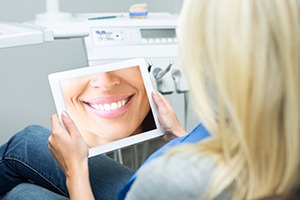 Some patients hesitate when pursuing a restorative and/or cosmetic smile transformation because they're worried that they may not like the results once they've completed treatment. Thankfully, Dr. Sanker can give you a look into the future with our digital smile design technology. All our team will need is a current photo, and we can adjust the image to reflect the changes that certain services can provide. This allows our patients to commit to their personalized treatment plan with 100% confidence.