Single Tooth Dental Implants – Rockville, MD
Fill the Gap In Your Smile for Good
If you're like most people, you won't consider treatment for a single missing tooth. While many don't believe that missing a single tooth is a big deal, it can have serious implications for your long-term oral health. As a dedicated prosthodontist, Dr. Sanker knows all too well how your smile's condition can get worse the longer it goes with missing teeth. Much like how tooth decay spreads when it's left untreated, so does tooth loss. To prevent your jawbone density as well as your overall facial shape from changing, it's essential that you begin thinking about replacing your missing tooth. Call his office and he'll help you determine the best tooth replacement option for you!
What are Your Options for Tooth Replacement?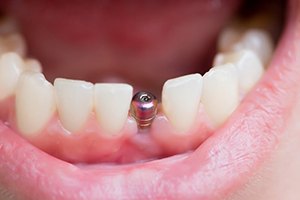 When you need to replace a single tooth, there generally two options available to you. This includes fixed bridges and dental implants.
Fixed bridges, also known as a crown and bridge, are designed to bring back the visible portions of your teeth. To do this, a series of crowns are fused together, with the crowns on either end of the bridge hollowed out so they can fit over existing natural teeth. While this option looks natural, prevents teeth from shifting out of place, and restores many of your oral functions, they aren't perfect for everyone.
In contrast, dental implants are specifically designed to replace both the root and crown portion of your tooth, which ensures many additional benefits over dental bridges. To accomplish this, a titanium post is placed inside of the jaw and given time to heal. Once fully integrated, it will mimic your previous tooth root almost exactly and be able to hold an implant-retained crown. While this option offers a host of benefits, it does require oral surgery as well as many months of healing to complete.
How You Can Benefit from Implant-Retained Prosthetics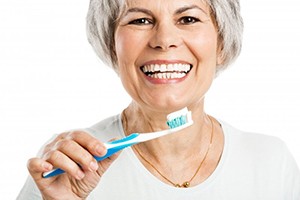 It's no question that dental bridges and dental implants both restore missing teeth and prevent "dental drift." However, there are notable benefits exclusive to dental implants.
Dental bridges require the removal of natural tooth enamel to place, while dental implants rely on their own dedicated root and abutments (rather than ones made from enamel.)
Only dental implants account for bone density and the volume of your gum tissue, both of which are necessary for keeping teeth in the jaw.
Your dental implants will feel more natural, especially when you chew food, because they mimic the tooth roots.
With proper at-home maintenance, dental implants can last 30 years or longer.
Get in Touch with Our Practice Today!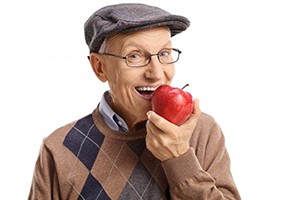 Don't be afraid to put off your treatment for single tooth dental implants any longer. Dr. Sanker has years of experience in prosthodontics and can effectively replace single as well as multiple teeth through dental implants. We look forward to hearing from you in the near future!