Sedation Dentistry – Rockville, MD
Feel At-Ease Visiting The Dentist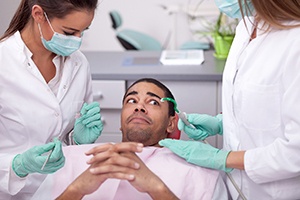 If you feel anxious or nervous at the thought of entering your dentist's office, you're not alone. Millions of adults in the nation have dental fears and phobias that discourage them from seeking the dental treatments and routine care necessary to preserve their oral health. At Robert J. Sanker, DDS, our team understands how hard this can be to overcome, which is why we are happy to discuss sedation options with our patients.
Nitrous Oxide Sedation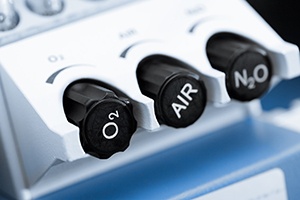 Nitrous oxide is a fast-acting form of sedation that we administer while you're in the treatment chair. We'll place a small nose mask onto your face, which will allow you to breathe in a colorless, odorless gas. Within minutes, you'll feel a calming, euphoric wave wash over you. As soon as your treatment is complete, we'll remove the mask. The effects will quickly wear off, allowing you to carry on with your day as you normally would without having to worry about any lasting symptoms.