Perfecting Smiles with Porcelain Veneers in Rockville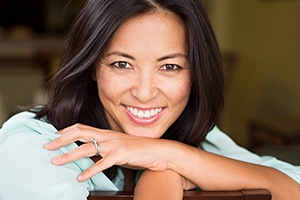 How powerful is a beautiful smile? Powerful enough to inspire greater self-confidence and help you improve your business, social, and romantic relationships. That's why Dr. Robert Sanker in Rockville offers an effective cosmetic dentistry service like porcelain veneers.
As one of today's most popular and effective cosmetic dentistry services, porcelain veneers can help you hide imperfections like tooth stains, misalignment, and cracked or chipped teeth. They're made from thin pieces of high-quality dental porcelain and are affixed to the front of your front teeth, covering those aspects of your smile you want to transform and giving you a brand new smile to show the world.
Getting Started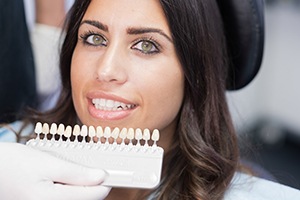 Transforming your smile with porcelain veneers begins with a simple consultation visit with Dr. Sanker at his Rockville dental office. During your friendly consultation, Dr. Sanker will complete an oral exam to assess the health of your teeth and gums. Great oral health is important for anyone considering a cosmetic or restorative procedure.
After your exam, Dr. Sanker will then talk with you about how you want your smile to look and what changes you want to make. If porcelain veneers are the best service for you, we can help you by putting a personalized treatment plan together immediately.
As Dr. Sanker designs your veneers, he'll keep two important details in mind: the shape and the shade of your teeth. Your porcelain veneers will be designed to match both, yielding natural results. When the design of your veneers has been completed and your teeth have been prepped, a lab will carefully craft them according to our specifications and instructions. After your veneers are ready, you'll come back to our dental office in Rockville to have them put in place and to have the finishing touches put on your new smile.